12ft White uPVC Bifold Doors
3590mm (W) x 2090mm (H)
£2,399.99 inc. VAT
10 Year Guarantee
Made in Britain
Need help buying? Call on 01246 914 914 or send a message
Fastest Delivery Online
100% Secure Shopping
Hassle Free Returns
Price Match Promise
Made in Britain
Watch the Video
Learn more about our Bifold Door Range
View the Gallery
Here's some examples of our uPVC Bifold Door Range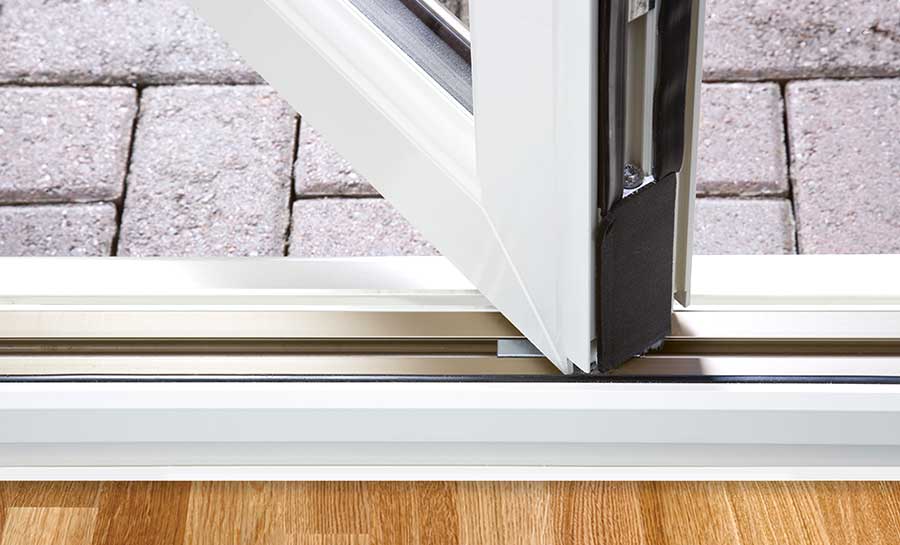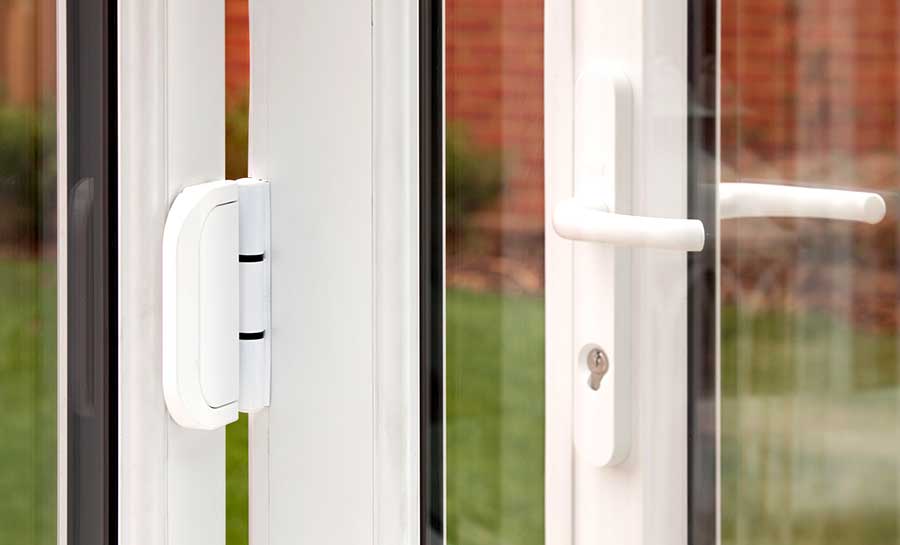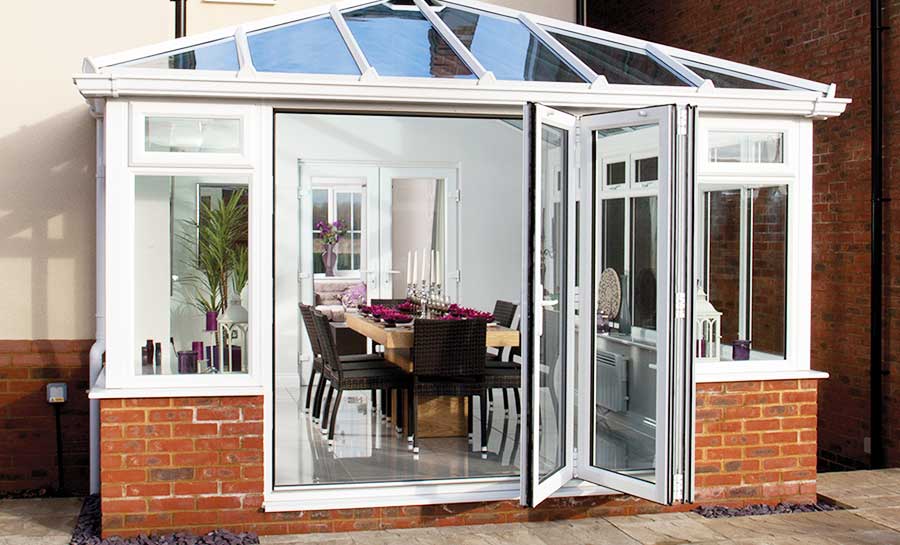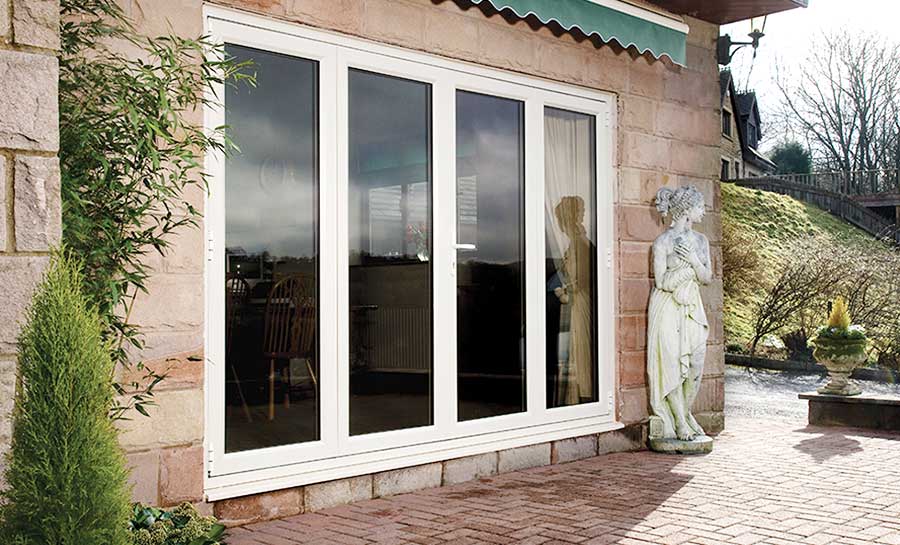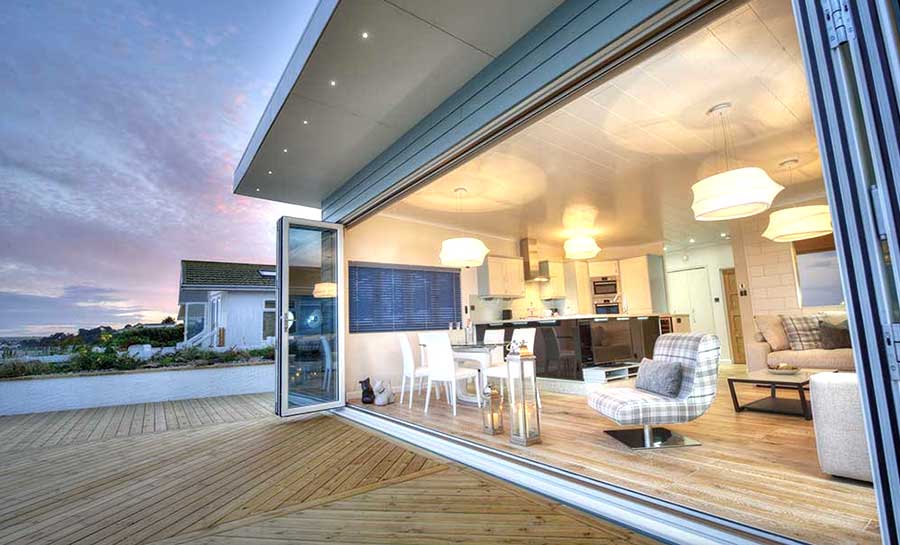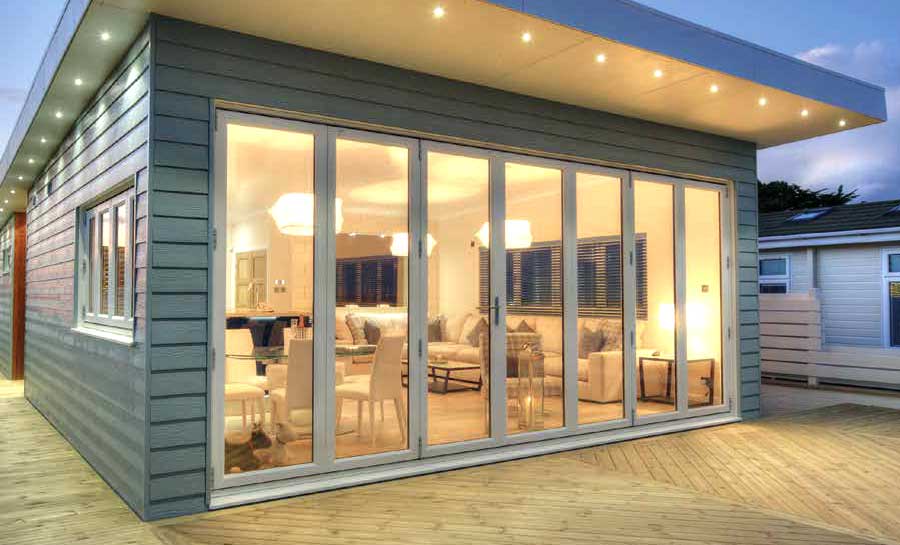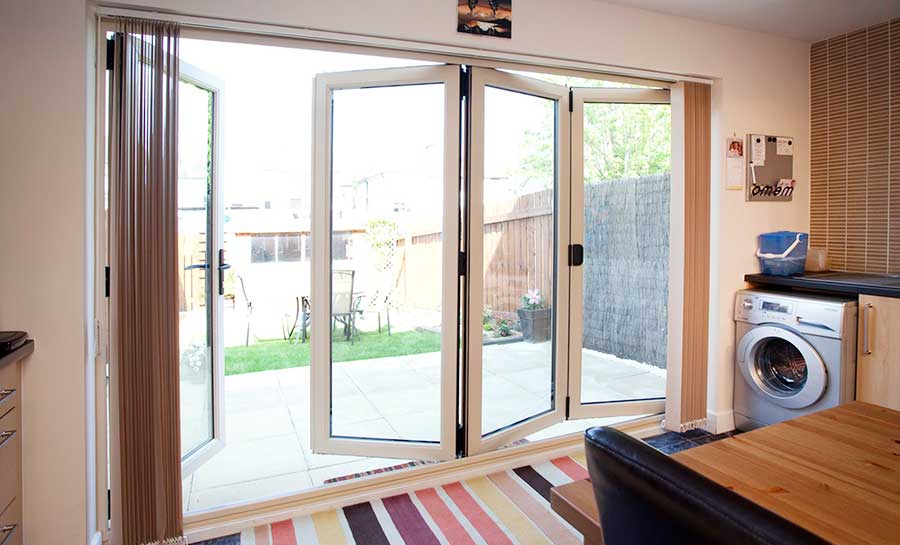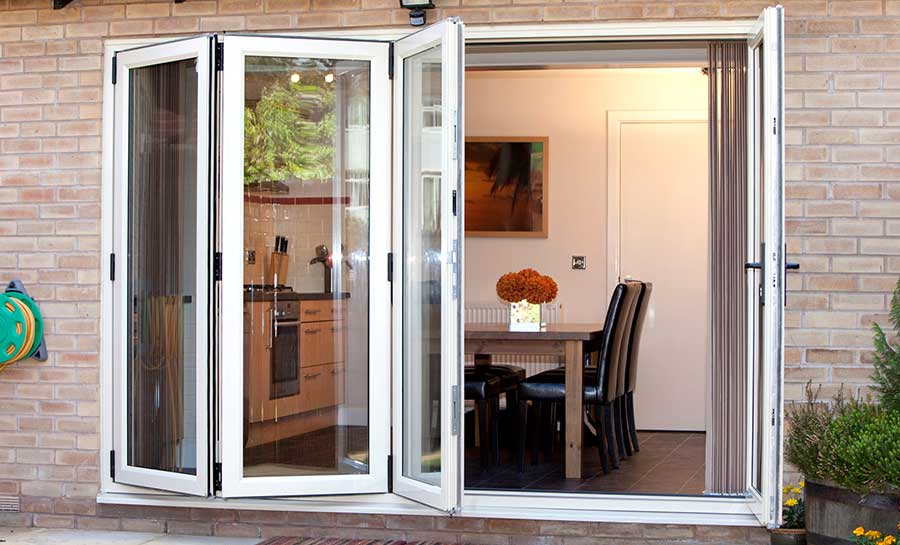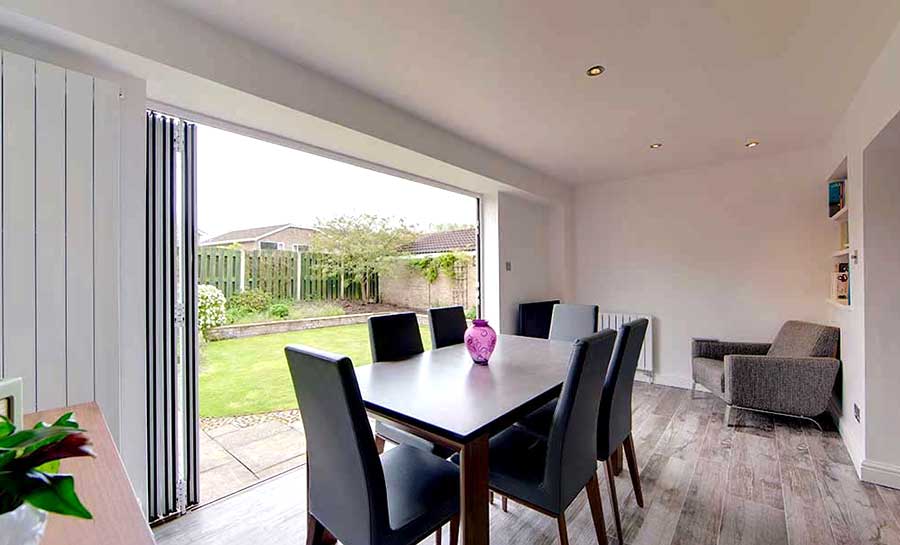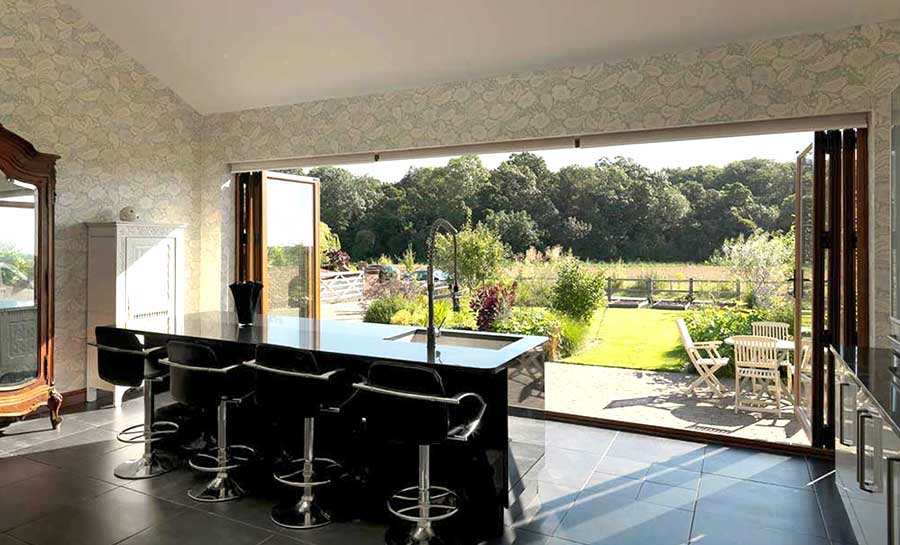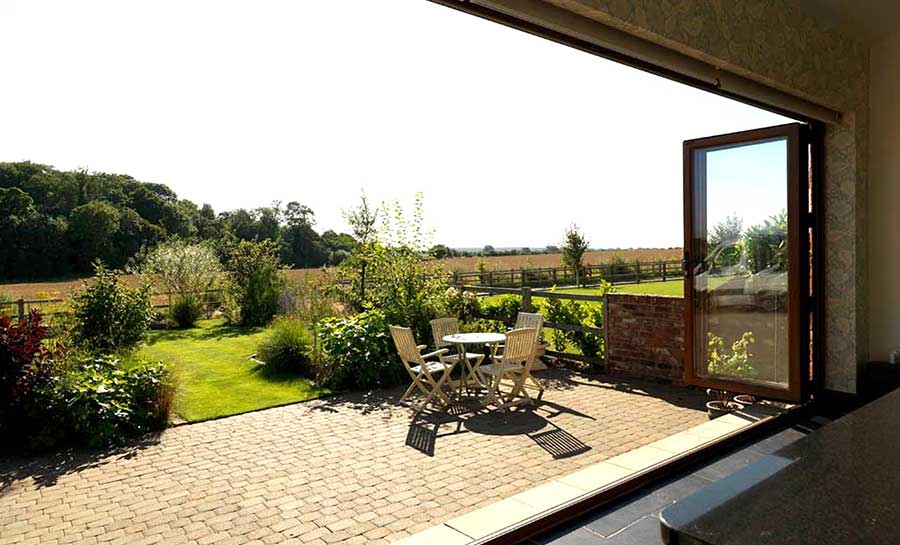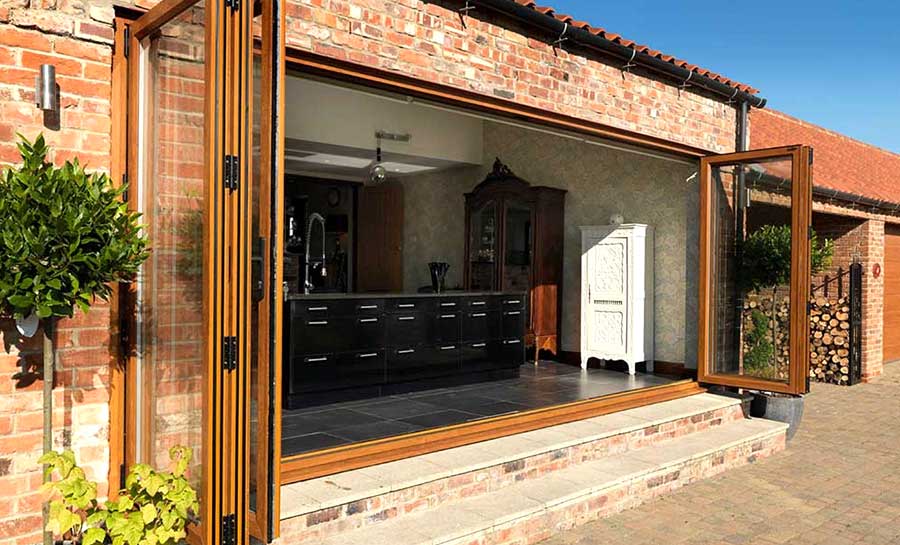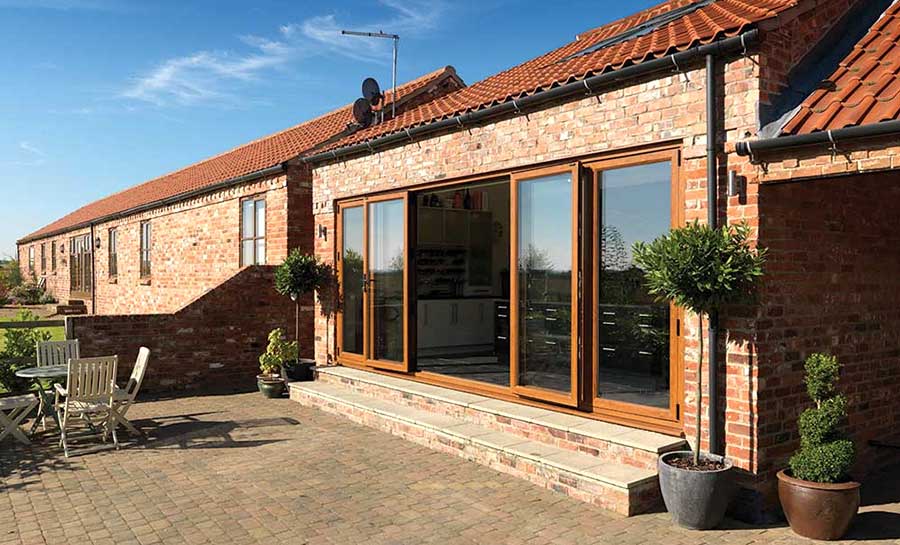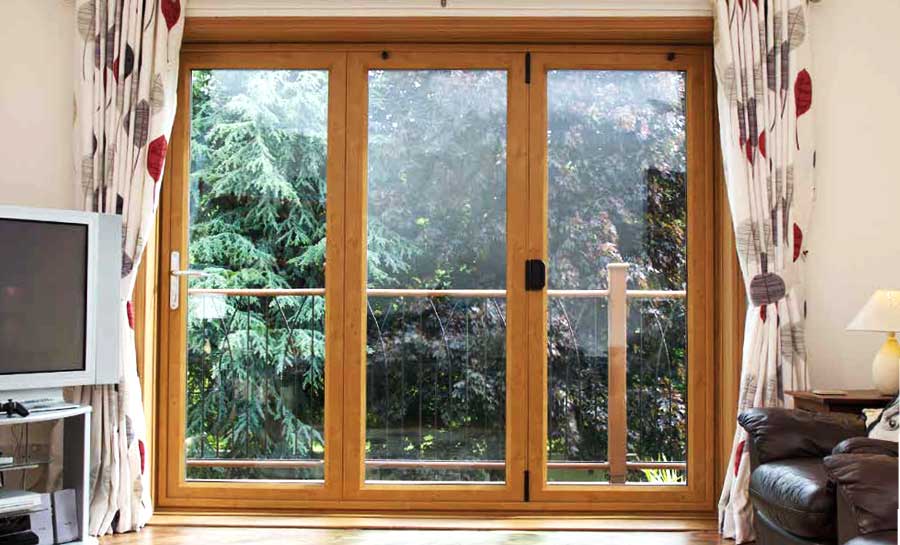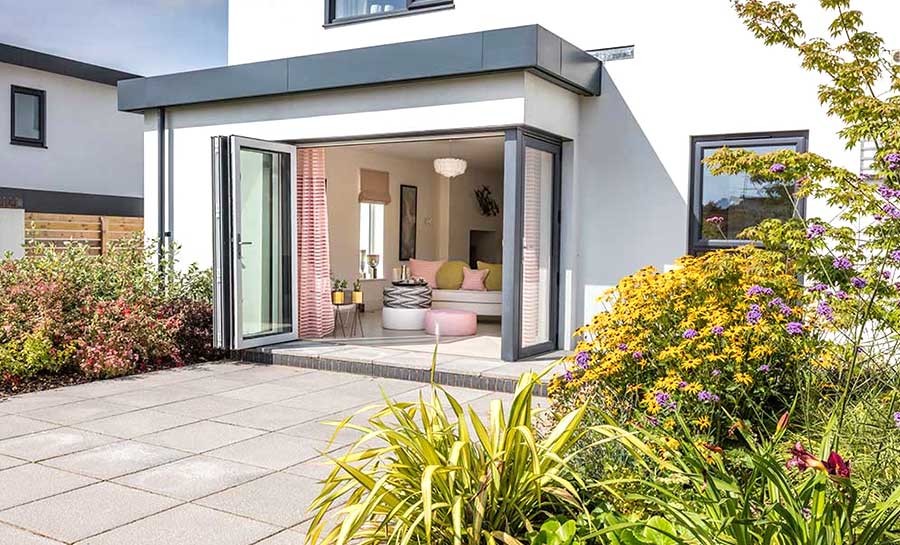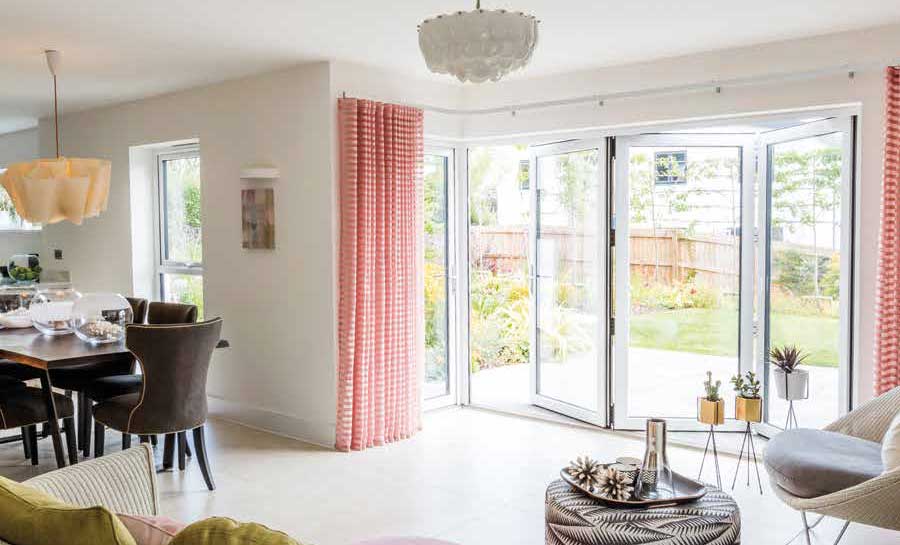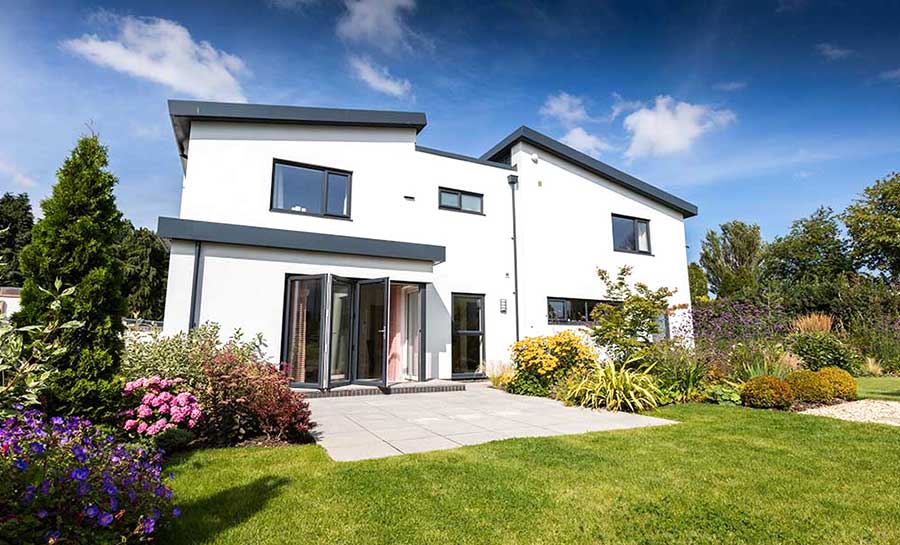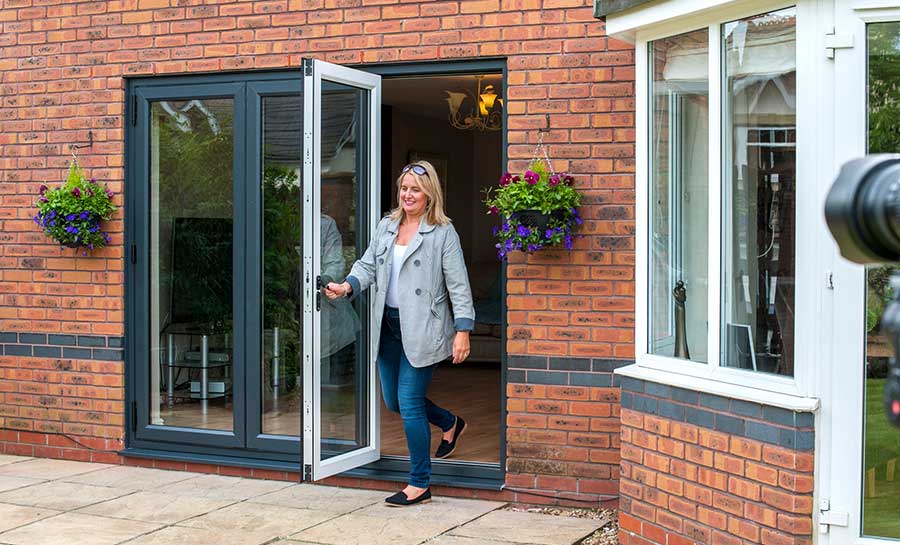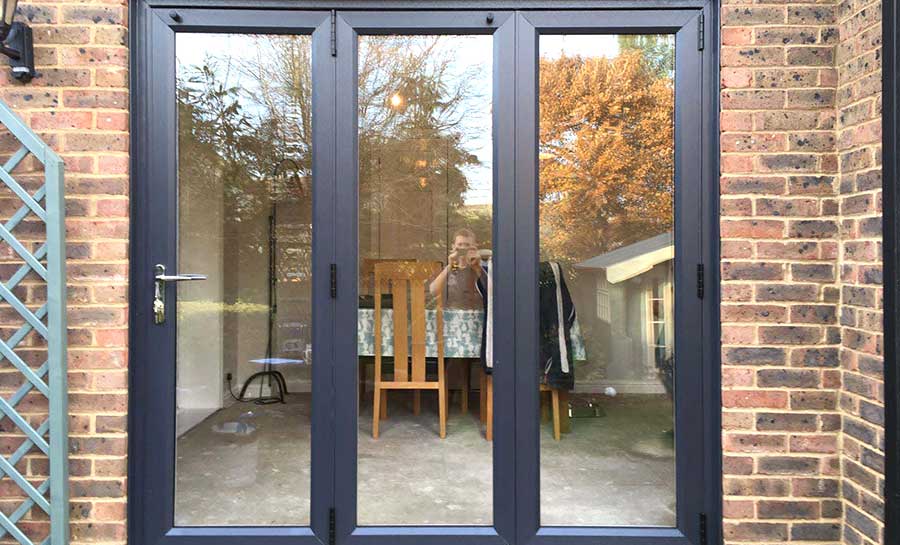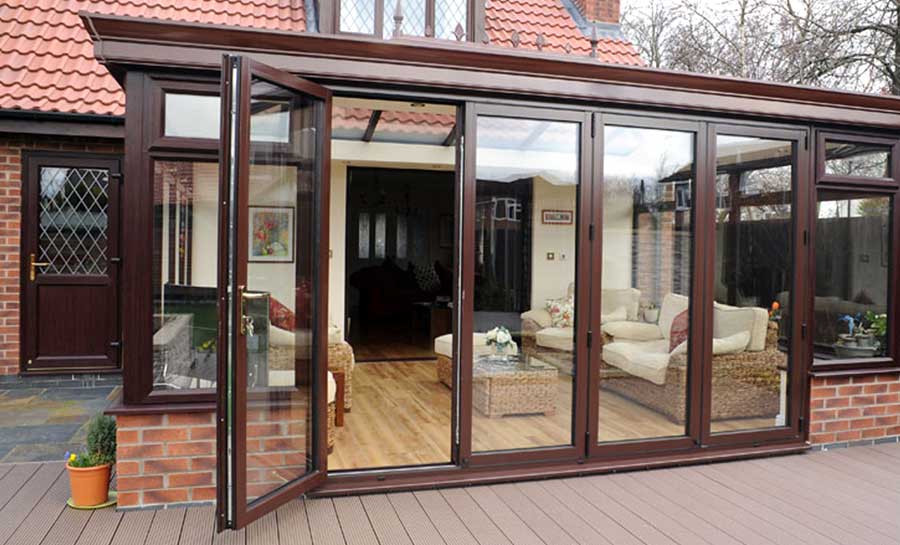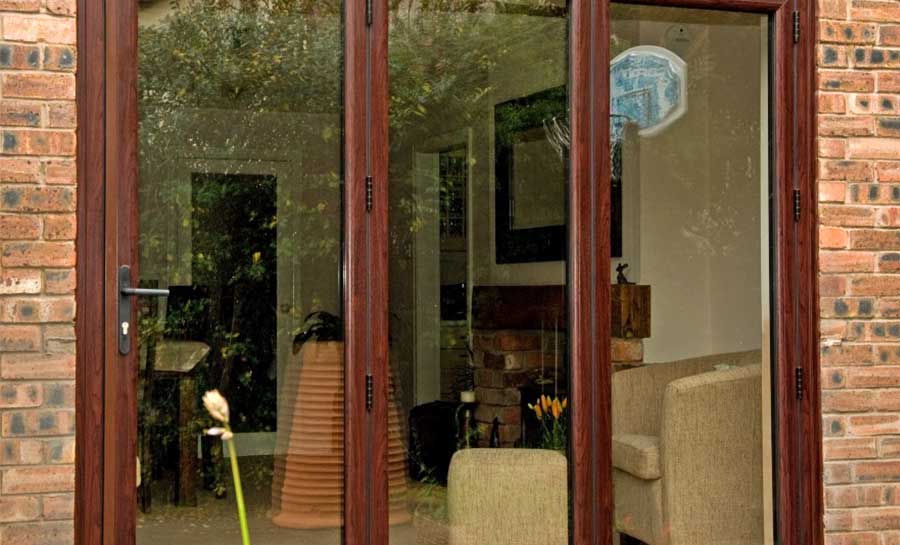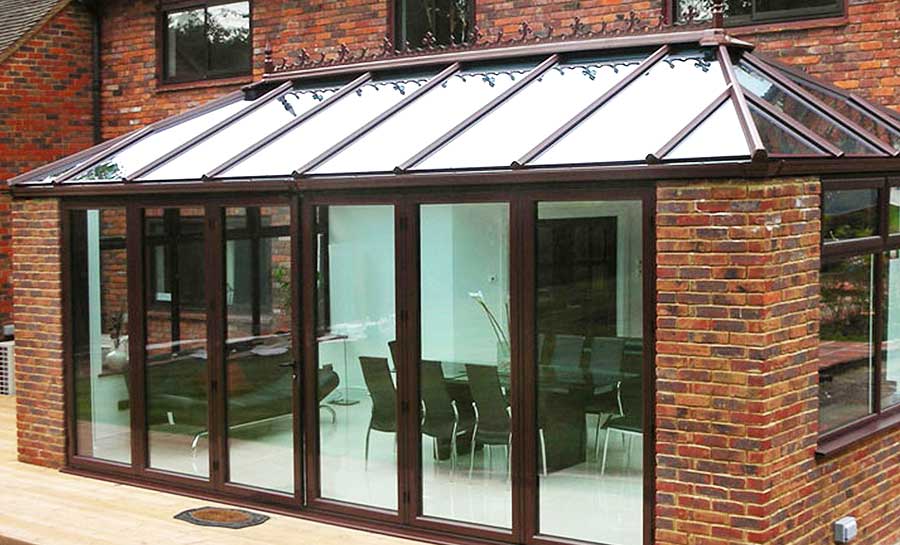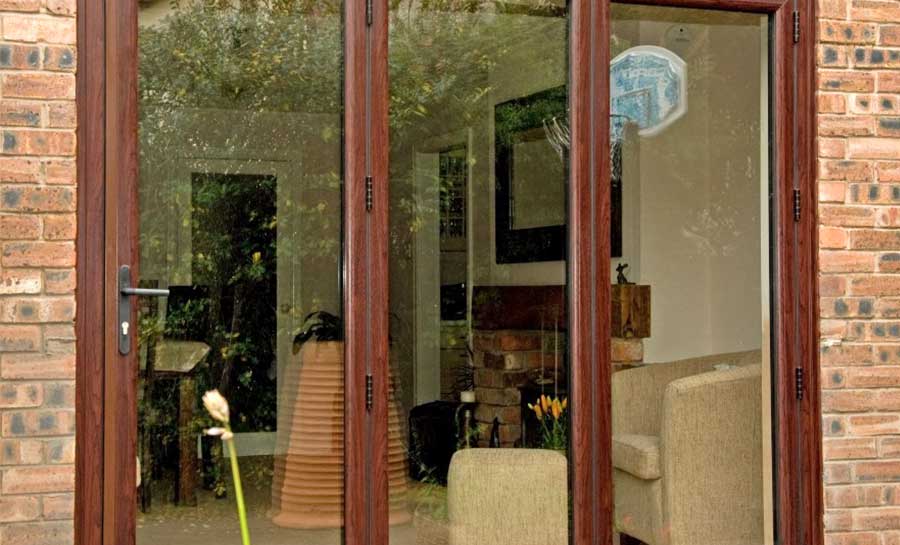 Available Door Configurations
Viewed from the outside of your property
Summary
- Express Delivery and Hassle Free Returns (UK Mainland)
- Aspect uPVC Bifold Door by Eurocell Manufactured in the UK
- 10 year manufacturer guarantee
- 70mm steel reinforced PVCu profiles
- Unrivalled double glazed toughened safety glass unit
- Internally beaded for improved security
- High security multi-point point locking system
- Includes handle, cill, overhead ventilator, cylinder and keys
- Extender kits available to increase overall size
Specification
- 12ft White uPVC Bifold Doors
- Overall size is 3590mm x 2090mm and includes 30mm cill and 40mm overhead ventilator if fitted
- Superior Aspect uPVC Bifold Door system by Eurocell
- Bifold Doors slide open with the lightest of touches and fold back flatter than any rival model
- Manufactured in the UK
- Includes 90% Argon Gas filled double glazed 28mm toughened Low-E safety glass to BSEN1279 and BSEN12150
- Part-L building regulation compliant with overall U value 1.5
- Galvanised steel reinforced Eurocell 70mm uPVC profile
- Internally beaded for improved security
- High security 5 point locking system with additional shootbolt locks fitted to the folding doors
- Complete set includes handle, cill, overhead ventilator, cylinder, keys and fitting instructions
- Extender kits are available in 15mm or 25mm to increase overall size
Service
- Hassle Free Returns
- 10 Year Guarantee
- Manufactured in the UK
- Express Delivery
- Includes Installation Instructions
Reviews
---
Our 12ft White uPVC Bifold Doors have an average rating of

4.7

out of 5.0 based on
14

independent reviews

Dave Campbell
Lovely doors, very easy to fit me and brother did it and it was our first time trying to fit these new easi folds however they seem alot better than the previous bifolds we have had from an another company, very happy will recommend.
Verified Purchase
Alan Lambert
Ordered these doors for the price, was very pleased with the good quality and finish, I originally ordered the wrong side opening, customer service were great and changed them asap.
Verified Purchase
Ken Pollard
I was a bit unsure about using these as they were so cheap but I had no need for concern, the customer service was outstanding and answered my many questions, and the doors are top quality. I would definitely use flying door again.
Verified Purchase
Stephen Mather
12ft Bi fold doors I just want to let you guys know I have recieved and fitted the 12ft bifolds supplied. Everything about the ordering process from the lovely lass on the phone to the delvery guys was spot on 5 star all the way. As for the doors, the quality and value for money is fantastic. I spent 3 months reasearching various companies, door specs and delivery lead times and on all asoects flying doors cannot be bettered. Indeed Four seperate people including 2 window companies have asked for your details which I have gladly passed on, with a full blooded Yorshire mans endorsment. You know what they say "If a Yorkshireman says it'll do you know there's nowt better".
Verified Purchase
Alan Lambert
incredible value for money, glass pane was smashed on arrival. replacement was sent quickly but a pain nonetheless.
Verified Purchase
Paula Smith
So glad I went for bifold doors and not patio doors, bring on summer and barbeuques
Verified Purchase
Lee Hennessy-Thompson
The customer service I received from Flying Doors was excellent. uPVC are not as high quality as Aluminium but the value is incredible.
Verified Purchase
Wendy Styles
Not one single complaint, everything perfect!
Verified Purchase
James Munro
I've always used eurocell products, these guys are local to me and manufacture these aspect bifold doors to a really high spec, very smooth and quick delivery times
Verified Purchase
Mark Campbell
Bought some 12ft bifolding doors and a 6ft french door, both in white upvc with chrome handles. Look great, fitted by local fitter with no problems. Cheers.
J Hill
The sliding on these bifold doors are better than any other that I've installed. Delivered on time and brilliant customer service. A+++++
Verified Purchase
Tony Thompson
Cheaper than most, incredible quality and customer service.
Dawn Jolly
My husband is terrible at DIY and he had no problem installing these doors at all. They are huge and weigh an absolute tonne but the delivery team were very helpful in place the doors in the extension ready to fit. Something to note, we had to buy screws and sealant such from B&Q because they come with absolutely everything else except those. Thanks!!
Neil Card
These doors are amazing! There's nothing like opening all them the whol eway out I can't wait for the summer!
Verified Purchase
Keywords: 12ft white upvc bifold doors, upvc bifold doors