5ft uPVC French Doors
1490mm (W) x 2090mm (H)
£699.99 inc. VAT
10 Year Guarantee
Made in Britain
Need help buying? Call on 01246 914 914 or send a message
Fastest Delivery Online
100% Secure Shopping
Hassle Free Returns
Price Match Promise
Made in Britain
View the Gallery
Here's some examples of our uPVC French Door Range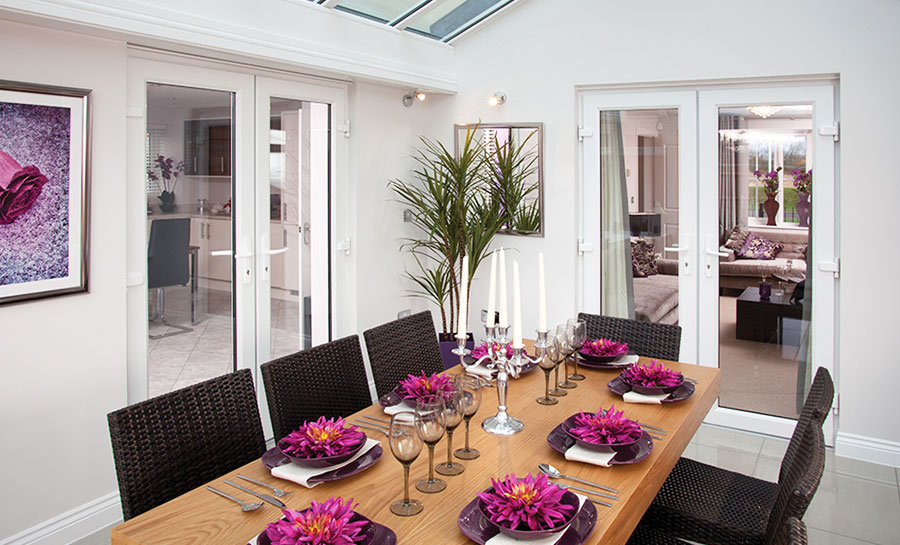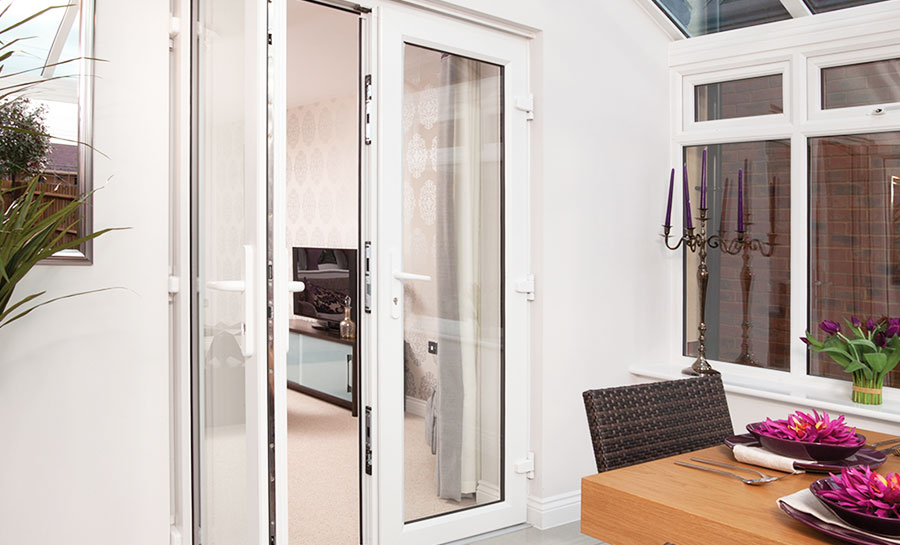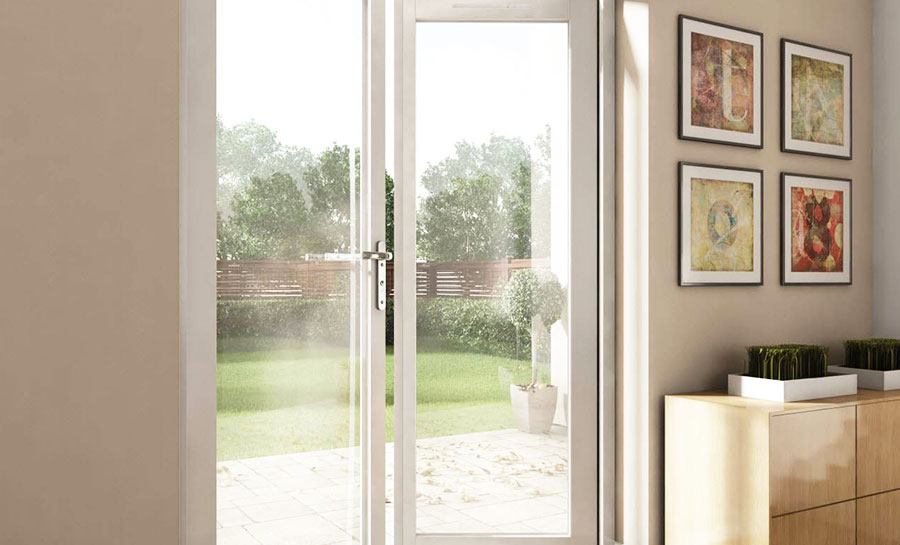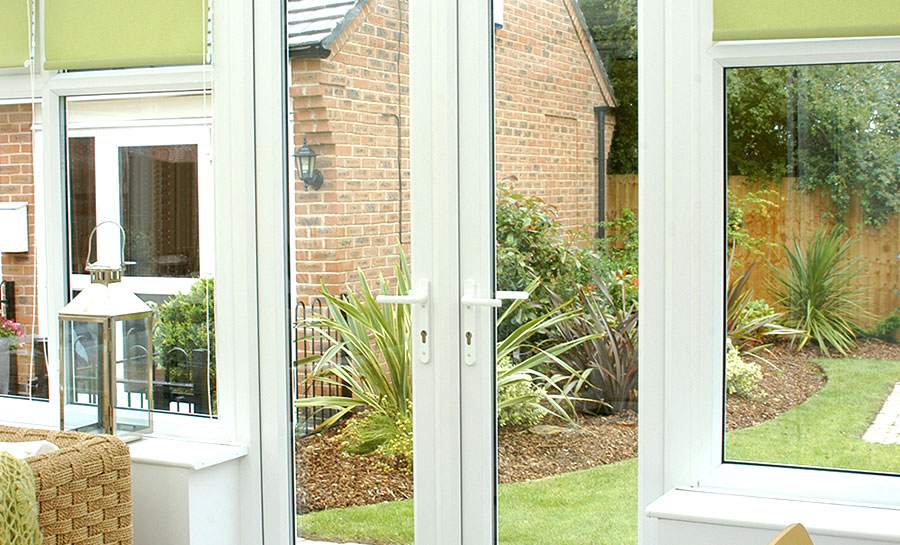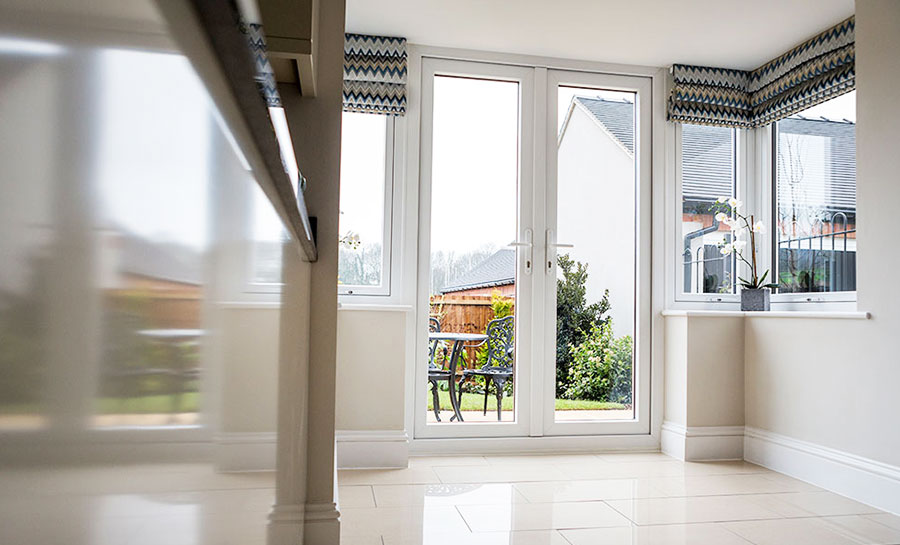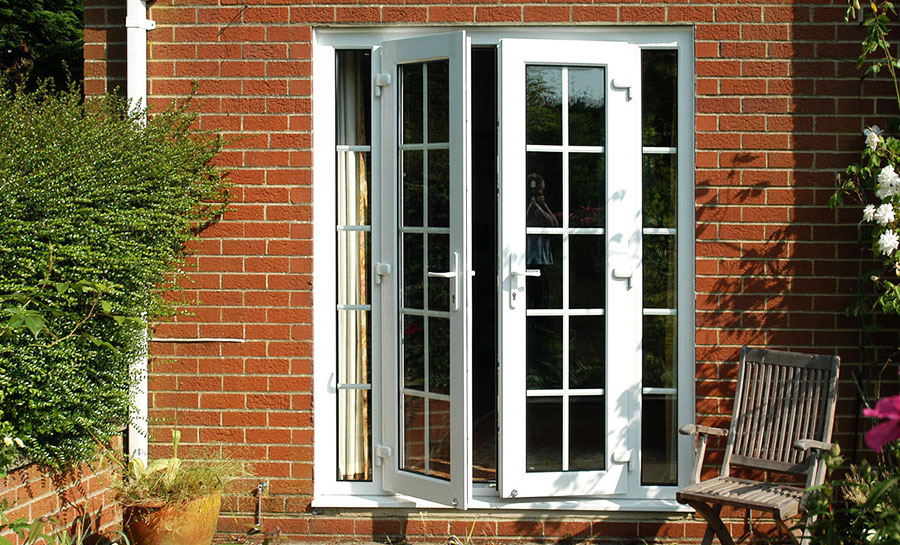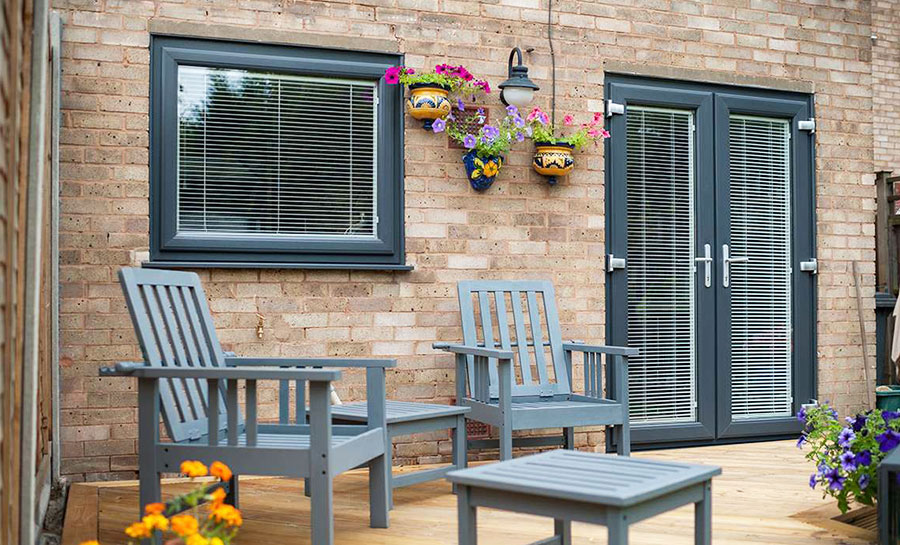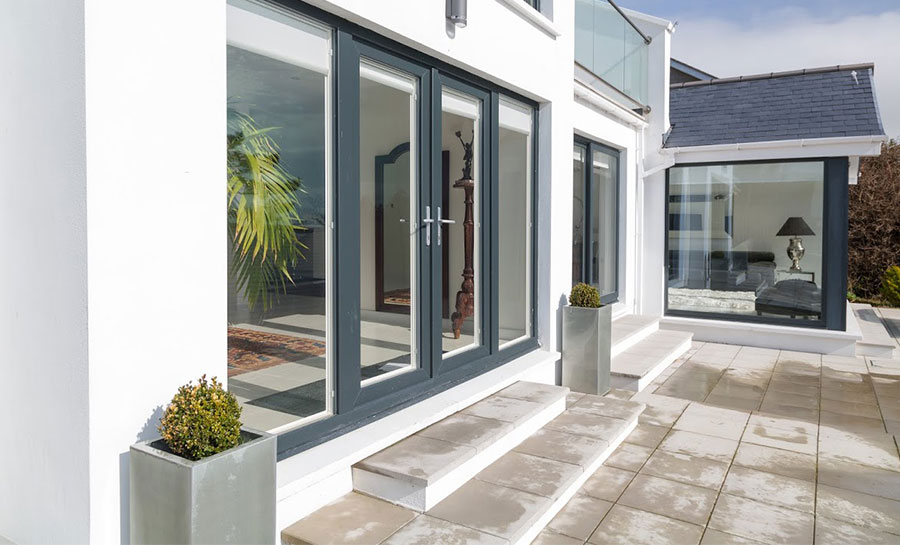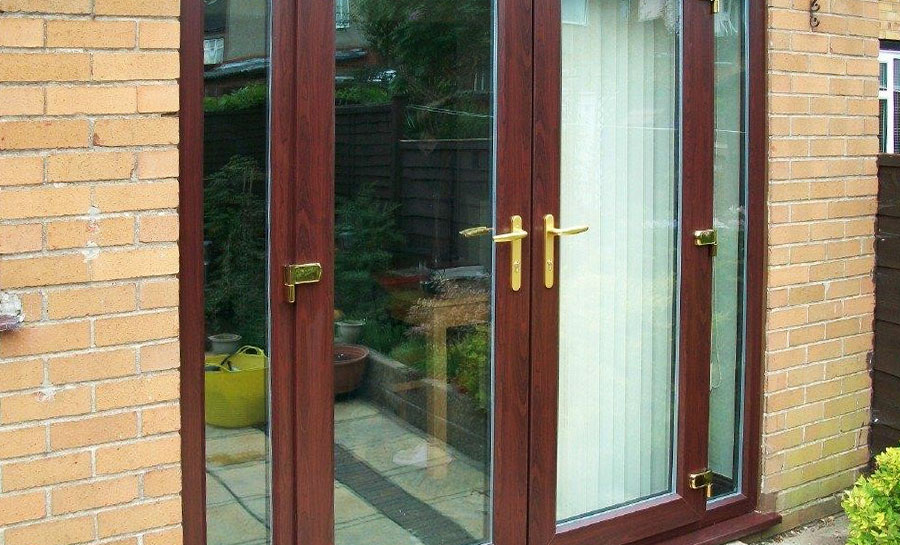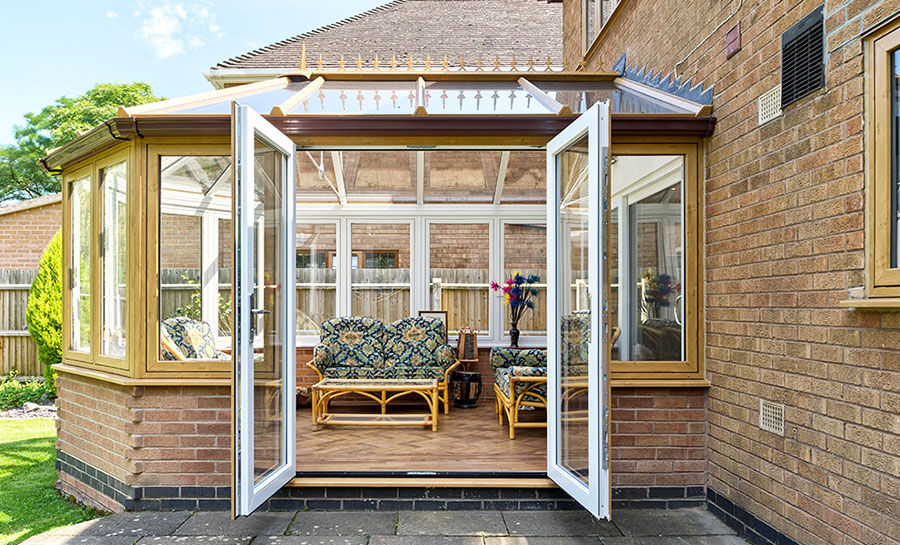 Summary
- Express Delivery
- Manufactured in the UK with 10 Year Guarantee
- 70mm steel reinforced Eurocell PVCu profiles
- 90% argon filled double glazed toughened safety glass
- Internally beaded for improved security
- High security 7 point locking system
- Includes handle, cill, overhead ventilator, cylinder and keys
- 15mm and 25mm extender kits available
Specification
Our 5ft uPVC French Doors are 1490mm (W) x 2090mm (H) including a 30mm cill and 40mm overhead ventilator if fitted. Our 5ft uPVC French Doors are perfect for installation in a 1.5m (W) by 2.1m (H) aperture.
- Our 5ft uPVC French Doors open outwards with left hand door as master (viewed from outside)
- Galvanised steel reinforced Eurocell 70mm uPVC profile
- Includes 90% Argon Gas filled double glazed 28mm toughened Low-E safety glass to BSEN1279 and BSEN12150
- Pre-hung and pre-glazed uPVC French Doors with 6 x 3D adjustable flag hinges
- Combine with our 15mm and 25mm extender kits (per side) to increase overall size if required
- Internally beaded uPVC French Doors for improved security with a high security 7 point locking system and shoot bolts to slave door
- Part-L building regulation compliant with overall U value 1.5
- Anti-drop device maintains correct door to frame alignment
- Complete uPVC French Door unit that includes glass, frame, white handles, cill, ventilator, cylinder, keys and fitting instructions
Service
- Hassle Free Returns
- 10 Year Guarantee
- Manufactured in the UK
- Express Delivery
- Includes Installation Instructions
Reviews
---
Our 5ft uPVC French Doors have an average rating of

4.8

out of 5.0 based on
33

independent reviews

Jackie
First time we have bought from this company and I have to say they provide a 1st class service. Delivery was exactly when they said it would be we love our doors and customer service was brilliant. Thank you and keep up the good work
Verified Purchase
Jackie
Very happy with our doors. Delivered exactly when they said they would. Answered my questions before I ordered. Great service
Verified Purchase
Sandy Ashton
What a great company to deal with, always replied to my questions when ordering and i had a lot ! i was very sceptical ordering online but i had no need to worry, doors are brilliant and look amazing. Thank You very much, will definitely recommend you.
Verified Purchase
Ismail Patel
Doors arrived on time, service was excellent. Initially ordered wrong size, Maddie from customer service was unbelievably helpful in sorting this out for me. Made sure I still got my order in time, despite my mistake. Would definitely recommend, not to mention the great price.
Verified Purchase
Adrien
Easy to put up, awesome quality for value. I've installed it with my 60 years old dad and we had never done that before. It took us a couple of day as we had to put a new lintel, but after that it was a breeze. Only thing would be a clearer troubleshooting section for us beginners but if you have a problem you can find tips easily on the internet. I'm buying sliding doors now for another room.
Verified Purchase
Barbara
Such a pleasant expierience shopping with Flying doors. It's my second purchase. Quick and efficient delivery right to your door without any hassle. Would definitely recommend to anyone!
Verified Purchase
Haybv
The service was great and the delivery team were brilliant and very efficient
Verified Purchase
Andrew Platt
Great selection of products, easy ordering & delivered on day requested. Couldn't be easier.
David New
Excellent produce well worth the money - fitting was not difficult but would suggest instructions are packed with the frame and not the doors as frame is fitted first. 4 stars for a missing trickle vent cover.
FPG Construction
Been using Flying Doors for years, never let me down. Top quality products and trade prices.
Verified Purchase
Adam Jayes
Great doors that were very easy to fit! Took me twice as long to get the old ones out then it did to fit the new ones!!
Verified Purchase
Brad Shaw
the doors arrived on time and in perfect condition,the doors took about three hours to fit and they are perfect for the job
Verified Purchase
Raymond Roberts
Delivered in good time and in perfect condition. Would deffinately recommend to a friend. value for money.
Verified Purchase
David Cockerill
After doing a lot of shopping around I went for this French door - it really represents superb value for a door that has all the features I was looking for at a price significantly less than anywhere else. It was quite easy to install and it has made our kitchen look wonderful.
Verified Purchase
Jon Marshall
Excellent customer services from the initial phone call to book the delivery slot to the very polite and nice delivery drivers. I can't fault the french doors and would recommend them.
Verified Purchase
Tony Burley
We purchased the 5ft French Doors, arrived on time and well wrapped. Product was easy to install and came with all instructions. Building Control passed the item as 'excellent' - Doors have lots of adjustment options to cater for out of square openings. Excellent locks and handles. I recommend this product.
Verified Purchase
Jack Harris
Good strong set of french doors doors came ready glazed frame went in easy as per instructions good value set of doors
Christine Petanjek
just what i needed for my new extension and great value for money
Verified Purchase
Alexandra Harper
very happy with quality and price. Would recommend to others
Suzanne
Excellent product. Easy to fit too - my husband did it alone in just a few hours. They have made a huge difference to the look of our kitchen!
Verified Purchase
Mr E Gardner
Having read other reviews I bought these doors and am very pleased with the item and would stress to any potential purchaser that the MOST important advice is to take your time fitting the door set and make absolutely sure the prepared opening is square and plumb,if you do this the fitting goes smoothly.All in all a good purchase
Mrs C Fitzhugh
I needed some doors made to measure as my aperture wasn't a standard size. Great price and great lead time !!
Marion Brackley
I'd like to say a special thanks to Sally for helping me throughout my purchase. Excellent french doors, great quality and easy to install.
Verified Purchase
Daniel Turner
Excellent knowledge to my questions. Quick and friendly service
Verified Purchase
Mark Doohan
easy site to navigate, and a pleasure doing business,have used this company before and always very happy with my purchases.
Verified Purchase
Pawel Janiszewski
cheapest doors I could find, cheaper than wickes! don't let the price fool you, these are great doors and they stock them so can get them really quick
Verified Purchase
Matt Draper
Delivery terrible, product, price and service was great.
Verified Purchase
David Glen
Brilliant value and service
Verified Purchase
Chris Best
I don't usually post reviews but I had the best experience here so had to. I was skeptical about the quality of the product because of the price, but I could not be more wrong. Amazing service and great value for money. A++
Verified Purchase
James
I bought 2 of these, great service and the best price I could find. Was worried about quality but absolutely no need! They took a bit longer than the 5 days stated but I had chrome handles on them both and this was explained to me before purchasing. Thanks, will definietly use again in the future.
Verified Purchase
Jennifer Warley
Thanks for the great customer service, delivered to me in Loughborough in 3 days
Verified Purchase
Ryan Parsons
can't fault these guys, the doors are 10 times better quality than the ones i got from b and q and much better value. thanks.
James Griffiths
Great value, great service.
Verified Purchase
Keywords: 5ft upvc french doors, upvc french doors