Custom White uPVC French Door Set
Custom Size and Options
£0.00 inc. VAT
10 Year Guarantee
Made in Britain
Need help buying? Call on 01246 914 914 or send a message
Fastest Delivery Online
100% Secure Shopping
Hassle Free Returns
Price Match Promise
Made in Britain
View the Gallery
Here's some examples of our uPVC French Door Range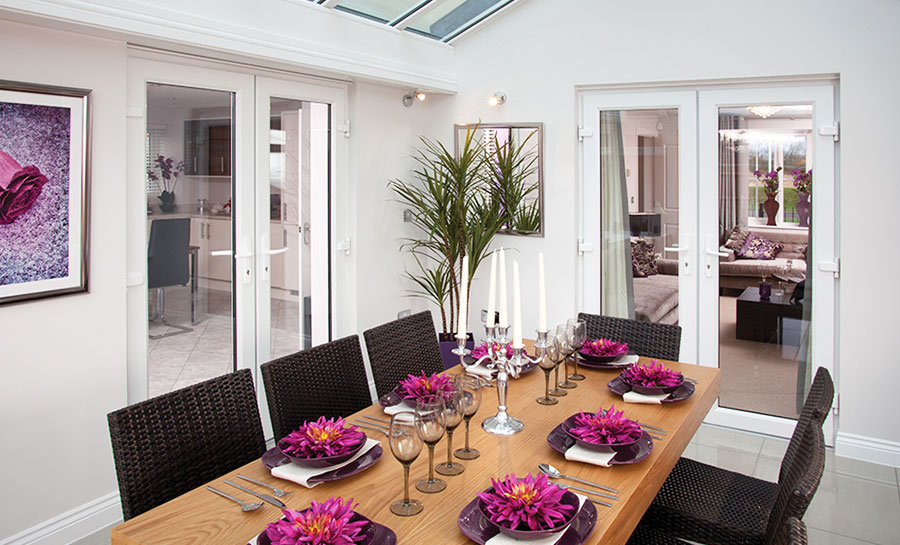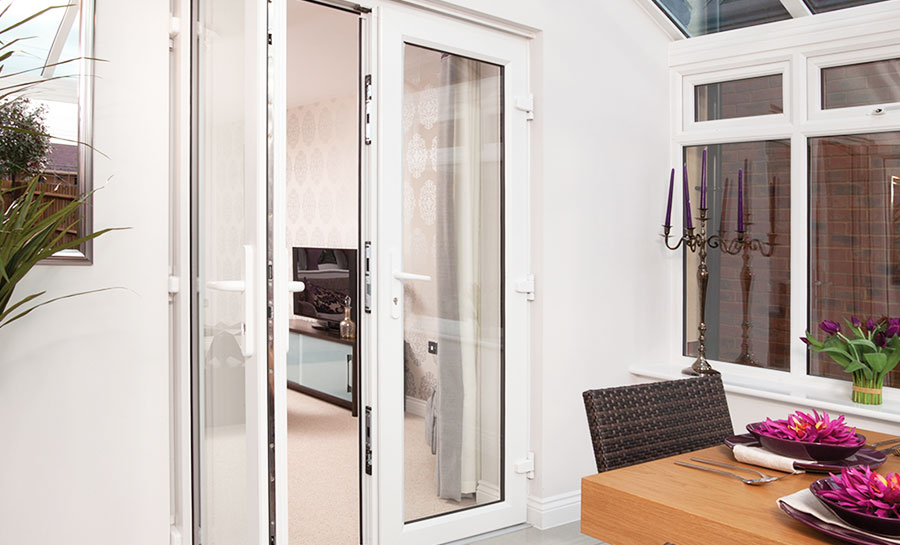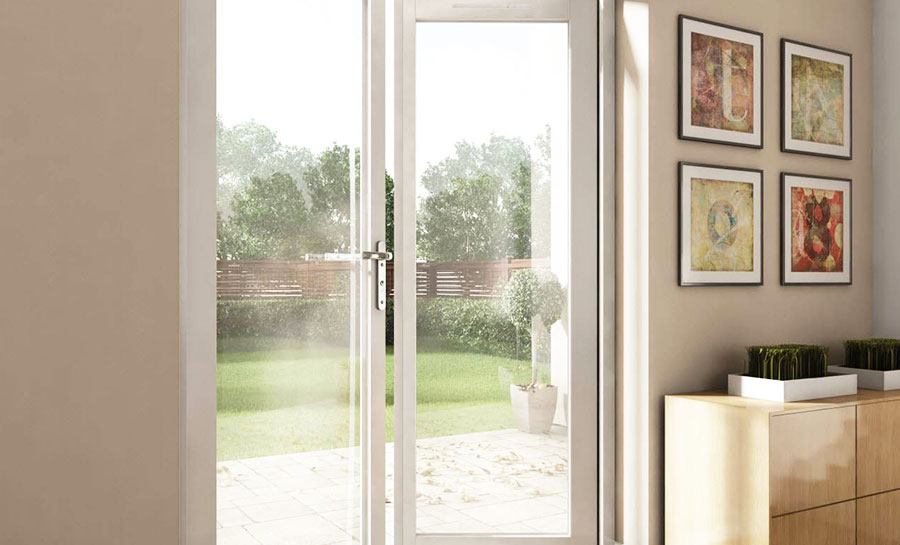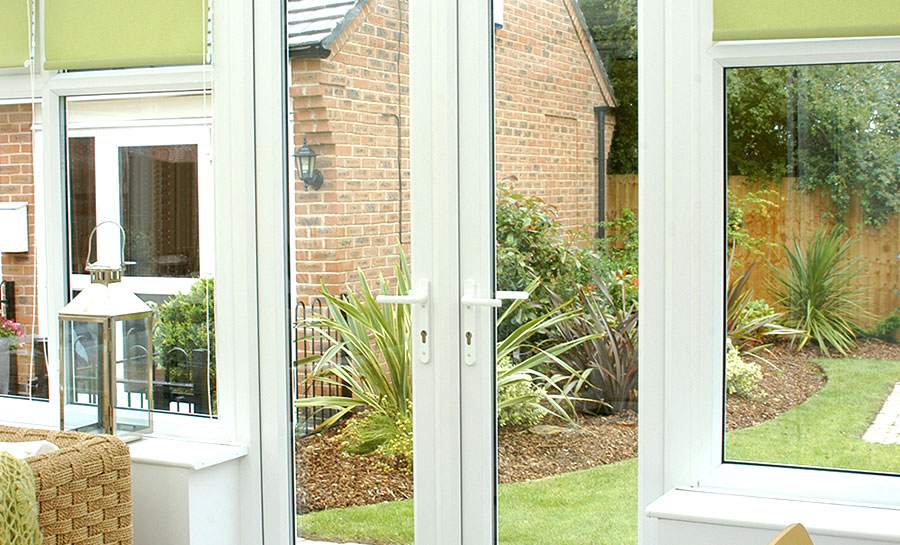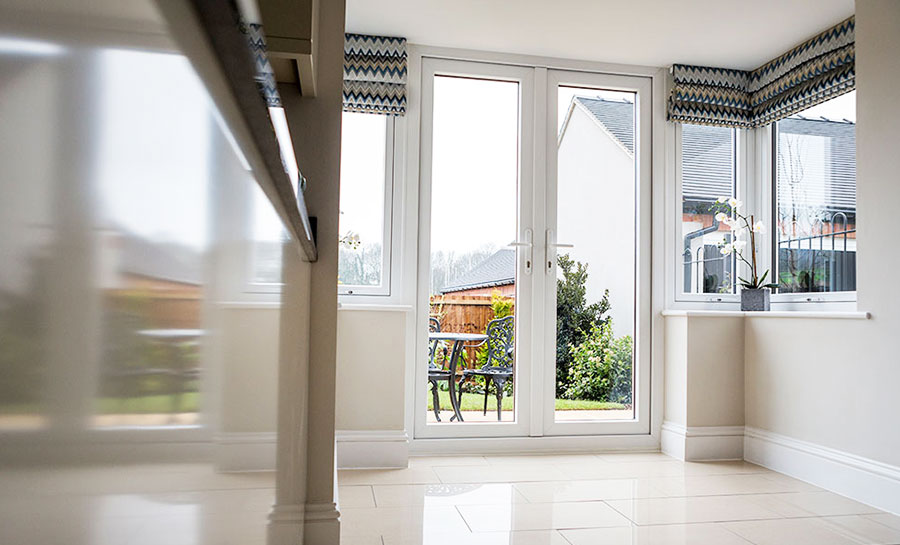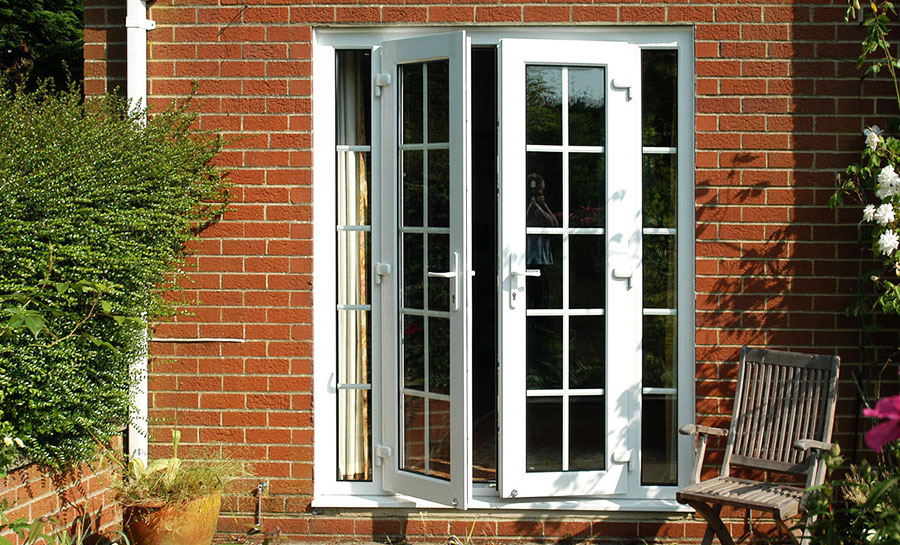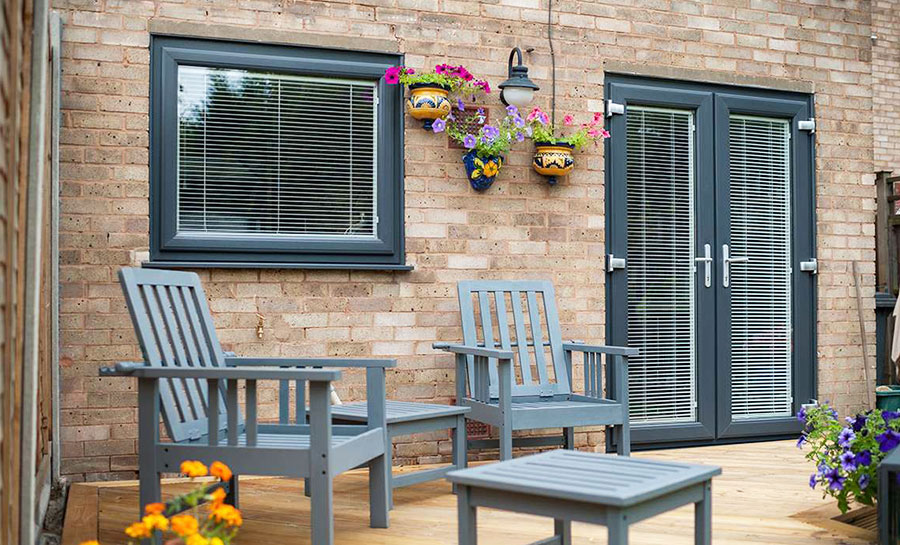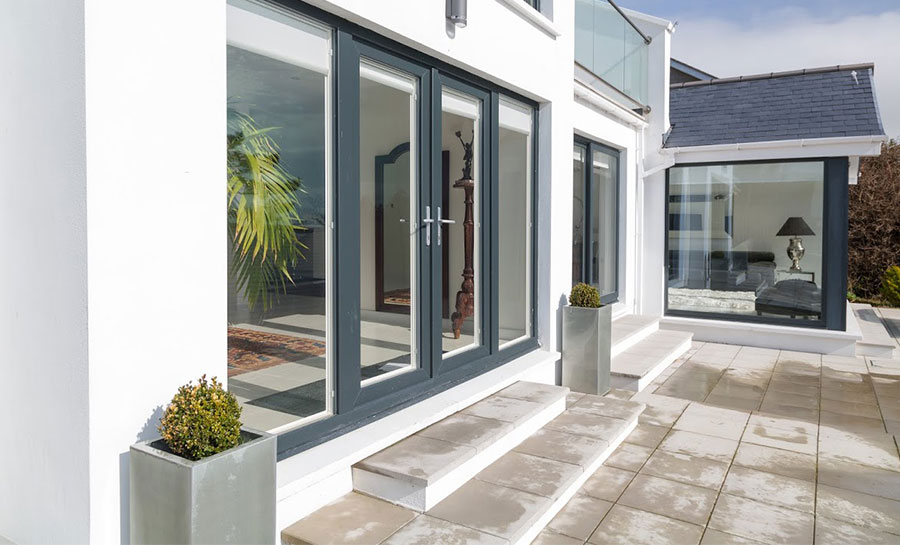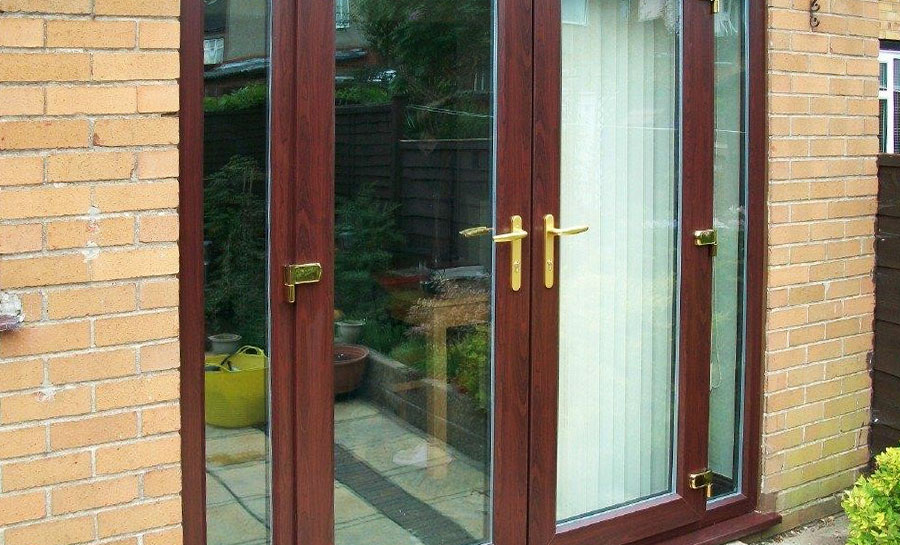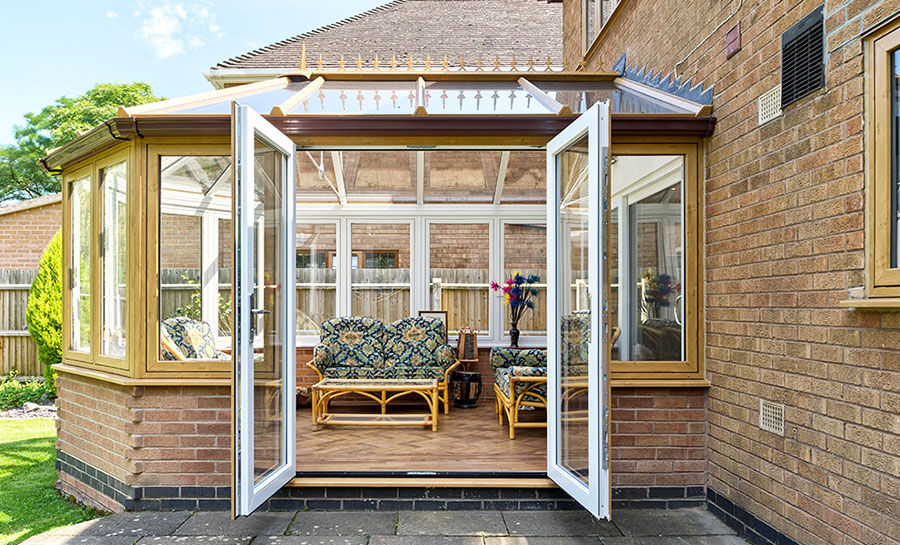 Summary
- Express Delivery
- Manufactured in the UK with 10 Year Guarantee
- 70mm steel reinforced Eurocell PVCu profiles
- 90% argon filled double glazed toughened safety glass
- Internally beaded for improved security
- High security 7 point locking system
- Includes handle, cill, overhead ventilator, cylinder and keys
- 15mm and 25mm extender kits available
Specification
- Galvanised steel reinforced Eurocell 70mm uPVC profile
- Includes 90% Argon Gas filled double glazed 28mm toughened Low-E safety glass to BSEN1279 and BSEN12150
- Pre-hung and pre-glazed 6 x 3D adjustable flag hinges
- Combine with our 15mm and 25mm extender kits (per side) to increase overall size if required
- Internally beaded for improved security with a high security 7 point locking system and shoot bolts to slave door
- Part-L building regulation compliant with overall U value 1.5
- Anti-drop device maintains correct door to frame alignment
- Complete unit that includes glass, frame, white handles, cill, ventilator, cylinder, keys and fitting instructions
Service
- Hassle Free Returns
- 10 Year Guarantee
- Manufactured in the UK
- Express Delivery
- Includes Installation Instructions
Reviews
---
Our Custom White uPVC French Door Set have an average rating of

4.9

out of 5.0 based on
13

independent reviews

Simon Cresswell
Very pleased with these doors which we had fitted for us taking half a day. Took more time taking the old window out. Would definitely recommend due to ease of ordering online , home delivery and finished product. Would use again.
Verified Purchase
Samantha Marks
After receiving some very expensive quotes to have my wooden French doors replaced, I am glad I found Flying doors. I called up to check I was measuring correctly (which is the scary part), and was given great guidance. Doors made and arrived within three weeks - which is amazing. Had my builders put it in, which took half a day. They look great - fantastic value - and would definitely recommend.
Verified Purchase
Charles Moore
Really helpful Sales Team. I ordered a number of Items, i.e. very Large made to measure Conservatory windows x 2 at 200H X 160W & a made to measure french doors. 210H x The Patio door was slightly damaged but I had seen the damaged until we removed the packaging weeks later. Nevertheless I spoke to sales concerning the issue, and they supplied new doors in under 10 days.
Verified Purchase
Ron
Nice doors
Verified Purchase
Mr Armstrong
I had Made to Measure. Received my doors this morning as requested, excellent quality Delivery men most helpful and polite, would recommend your company to anyone. GREAT SERVICE!!!
Lesley Taylor
Thank you so much. Can I just say what a fantastic company you are. I know that in the end I couldn't use the doors due to the fact that being a women! I measured incorrectly & they were too big, But, from the start of ordering the doors & then returning them & getting a refund you & your team have been fantastic & I only wish that more company's were like yourselves. As someone who does a lot of on line shopping, believe me, many company's are not like yours!! I will be telling all my friends about you & any works I have In the future where I am in need of your products, I will certainly be using you.
Liam Pithers
Brought these french doors and got trades men in to fit them, saved money that way. It took a few hours to install them but they now look really nice, very very happy customer indeed.
Verified Purchase
Severn City Homes Ltd
Will always use Flying Doors for quality stock and made to measure products. Excellent lead times and delivery, excellent products.
Jon Easton
From easy ordering, delivery and actual doors. Just brilliant and a fabulous price.
Verified Purchase
Kieran Spooner
4 sets bought, 4 sets delivered on time at various customer addresses. Will buy again. Thanks.
Verified Purchase
Mike Bray
Bought first set of french doors for a customer in july, not one single problem and easy to install. Thanks for a good service.
Sam Mc Creery
the French doors they made me are off very high quality ,work man ship, materials, don't buy second hand off ebay, buy one off these for around the same price!! so well done, very happy
Verified Purchase
David Bromilow
amazing service and great quality product, I had mine made to mesure as slightly diffrent sizes so took 8 days that's why i gave 4 stars, but still quick and many thanks flying doors!
Verified Purchase
Keywords: custom white upvc french door set